Small Hole & Micro Drilling
We produce Micro Holes down to 0.05 mm, specialising in deep hole drilling in the smaller sizes.
Wire Locking Holes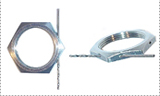 The drilling of small holes is a very specialist job and the experience and expertise of our department at Drill Service is second to none in the UK. For over 45 years Drill Service has been sub-contract drilling small holes in our Customer's free issue parts, often enabling the production of prototype parts prior to production, with many of our Customers relying on a fast turn round.
Our self contained department within Drill Service provides the quiet clean area necessary to provide the professional sub-contract drilling service to suit all of our Customer's requirements. Assisted by a large range of small tools available from our stores, coupled with the expertise of our tooling workshop to modify or manufacture tools when necessary, we provide the perfect micro drilling and small hole drilling solution.
Drill Service is happy to quote for your production requirements, whether just one hole or small, medium and large batch runs. With our realistic but efficient turn round we provide the most effective option on what is often very difficult and tedious in-house production. This can benefit our Customers who can make big savings on in-house equipment and training, as well as providing a cost effective out sourcing option.
Telephone: 01293 774911
email: andy.finch@drill-service.co.uk
The Holes
Micro Holes, Small Holes, Deep Holes, Tapered Holes, Angled Holes, Multiple Holes.
A nozzle drilled with a 200 micron hole.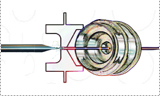 Manually drilling a 50 micron hole.
Hole sizes down to 0.05mm in diameter are catered for in a variety of materials with parts varying from nozzles with just one hole to complex parts with many thousands of holes. Small to medium batch sizes are the norm, although the department is willing to consider any batch size. Many orders repeat on a regular basis. The majority of parts are individually deburred where necessary as a matter of course within the quoted prices
With a huge varietry of applications, here are just a few:
Wire Start Holes
Vacuum Relief Holes
Jet Drilling
Flow Control Restriction
Restrictors
Vacuum Leak Test Holes
Stress Test Orifices
Wire Locking Holes
Nozzle Drilling
Test Pieces
Glue Nozzle Drilling
Set Screws
Vent Holes
Shim Holes
We serve a wide variety of industries including Automotive, Medical, Nuclear, Petrochemical, Aerospace, Motorsport and Energy, as well as the General Engineering Sector.
Telephone: 01293 774911
email: andy.finch@drill-service.co.uk
The Equipment
Drilling rotating parts manually with up to 6 station CNC indexing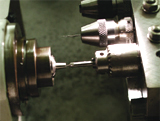 CNC drilling 20 holes 1.3 mm diameter in Aircraft quality stainless steel.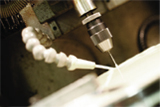 Vision Dynascope x200 Magnification.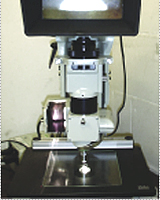 The department has for many years used Najet and Electro Mechano drilling machines as the core equipment, adding other machines when considered necessary. Many machines are bespoke and have changed over the years to suit an ever changing market. Working closely with the Machining Department means that special machine modifications can be catered for. Indeed, most of the machines currently in use have been built in the Machines Department and are special in some way to suit the department's needs.
Current equipment includes:
Manual Bench Drilling Machines
4 Axis large capacity CNC Drilling Machine
4 Axis small capacity CNC Drilling Machine
AX6M small capacity manual lathe with 6 tool stations
Manual Drilling Station with flexible fixturing
Feeler medium capacity Capstan Lathe
Various Microscopes and viewers
Vision Dynascope Inspection Equipment
Manual and CNC machines both play their part in the day to day operations. Use of equipment in the Machining Department also means that fixtures can be made for those jobs that require them.
Another aid to the department is the readily available supply of small tools from our stores coupled with the expertise of our tooling workshop to modify or manufacture special tools when necessary.
Inspection tailored to the needs of small hole drilling enable checking at various stages during production to fulfil the order requirements and Certificates of Conformity can be supplied when requested.
Telephone: 01293 774911
email: andy.finch@drill-service.co.uk
Small Hole Drilling Quotations
Small Hole Drilling Quotation Form
Contact Andy Finch now for a solution to that tricky drilling requirement:

Telephone: 01293 774911
email: andy.finch@drill-service.co.uk
Manufacturers & Suppliers
As well as manufacturing cutting tools Drill Service also sources and stocks the best quality tools from suppliers worldwide.
Brochure Request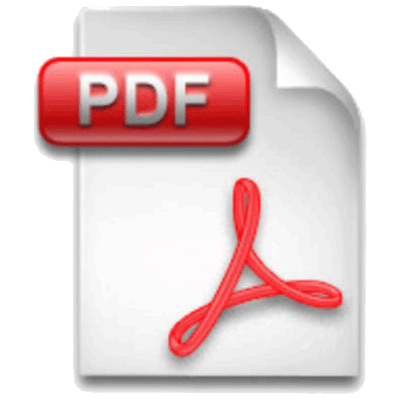 Please click the link to download our reaming & deburring brochures
Account Application Form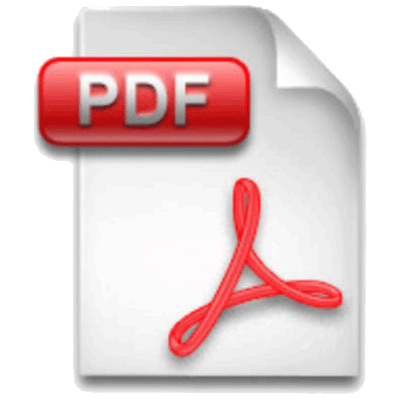 Please select here or the PDF icon to download an account application form.